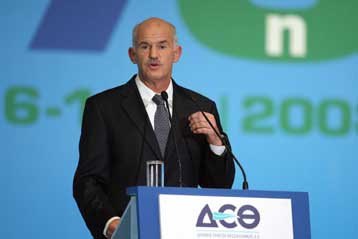 Δέσμευση Γεωργίου Παπανδρέου:
"
Όλα τα εισοδήματα θα φορολογούνται με ενιαία κλίμακα.
"
Κοίτα να δεις που θα ψηφίσουμε και ΠΑ.ΣΟ.Κ. στο τέλος...
[
ENG
]
Finally, who have the right to call themselves
liberals
in
Greece
? I learned about the promises given during the Thessaloniki International Fair by
George Papandreou
, the leader of the socialistic party
PASOK
, which is the opposition in Greece, and found them quite interesting and too liberal, something that, in my opinion, is good... Note that I have never voted for his party...